Our Clergy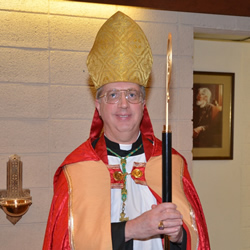 The Most Reverend Mark D. Haverland, PhD, is Bishop Ordinary of the Diocese of the South and Metropolitan of the Original Province of the Anglican Catholic Church.  We always look forward to a visit from our bishop.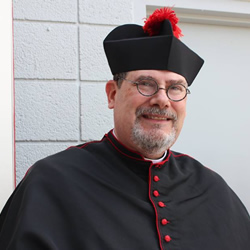 The Reverend Canon Sanford R. Sears, O/SB, is Priest in Charge of the Church of the Holy Guardian Angels.  He is a native New Englander but really glad to be in Florida.  He is a former teacher, retired Active Duty Coast Guard Officer and is caretaker to several old cars.  He was ordained in Colombia, South America where he met his wife Erika.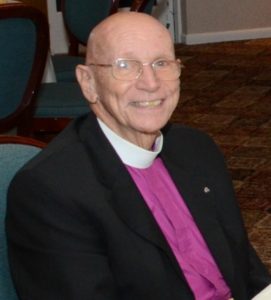 Bishop Edward LeCour, Bishop in Residence, long time Rector of Holy Spirit Anglican Church and one of the happiest men around. Carry on Bishop and keep smiling!
Our Staff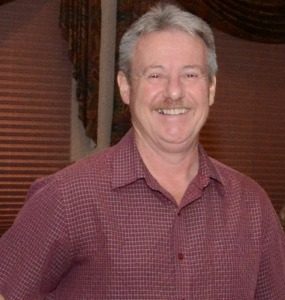 Charles "Chuck" Vinton serves as Parish Administrator, Treasurer of the Parish, Master of Ceremonies and Altar Server and in his spare time runs The Superior Equipment Company and is a Master Instructor of Karate.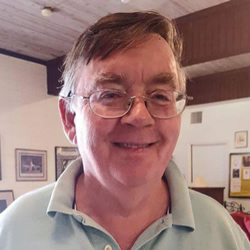 Dwight McAlister, trusted Sexton and all around "Handy-Person".  Dwight is a West Virginia native and is also glad to be living in Florida. He worked many years in the ceramic industry.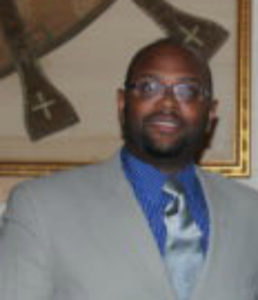 Douglas West ( Our Talented Organist)

Our Vestry
The business affairs of the parish are conducted by a vestry consisting of nine members of the parish elected at the Annual Meeting for three year terms. A Senior and a Junior Warden, appointed and elected respectively, to be spokesman and property caretaker. A Clerk and Treasurer are elected and several committees are appointed by the rector and the vestry to handle the day-to-day functions needed to run the parish.